Get an insight into Venue Manager's summer 2022
There has been a lot happening this summer, with many festivals and events making a comeback after a two-year corona break. The employees at Venue Manager have run like the wind to ensure the right support for the customers, who have all welcomed many happy guests.
Of course, we do not think that you should be cheated from getting an insight into some of all the activities that Venue Manager has been a part of.
Fun facts from the summer's POS customers
Events
The summer has of course been marked by the many festivals and concerts, where Venue Manager has been able to proudly contribute with various solutions for both small and large customers and their unique needs.
Another year in Skanderborg's beautiful beech forest
One of the very large festivals for which Venue Manager has once again provided various solutions is Smukfest. As Denmark's 2nd largest festival with just under 40,000 paying guests in the forest per day, Smukfest must be able to handle the many happy festival guests who, at busy times, must be let in and out of Bøgeskoven at the same time. In this connection, Venue Manager has provided access control in the form of entrance towers, scanner boxes and hand-held scanners to ensure that all the practicalities were as easy and problem-free as possible. In addition, the entire festival site was divided into zones, where Venue Manager's system controlled when the various ticket types and wristbands gave access to certain areas.
In addition to Venue Manager's contribution during the festival itself, we have also been responsible for Smukfest's ticket system and the possibility of setting up a camp, so that friends could secure a tent space next to each other without having to stress on the opening day.
Copenhagen's new 3-day music festival
Another exciting festival that was held this summer is the Copenhagen 3-day music festival AiaSound. For this festival, Venue Manager had been responsible for both the ticket system and access control, which should help to ensure a good experience for the festival guests.
Another year with Venue Manager Point of Sale
Throughout the summer, Venue Manager has once again delivered Point of Sale (POS) checkout solutions and payment terminals to several different festivals and events. One of the festivals where Venue Manager has been present during the execution is the Bork Festival, which is a 4-day festival that has been held since 1974, when it started as a town party. In addition, Venue Manager was present at the Sølund Music Festival, which is the world's largest festival for people with physical and mental disabilities, which has been held since 1986.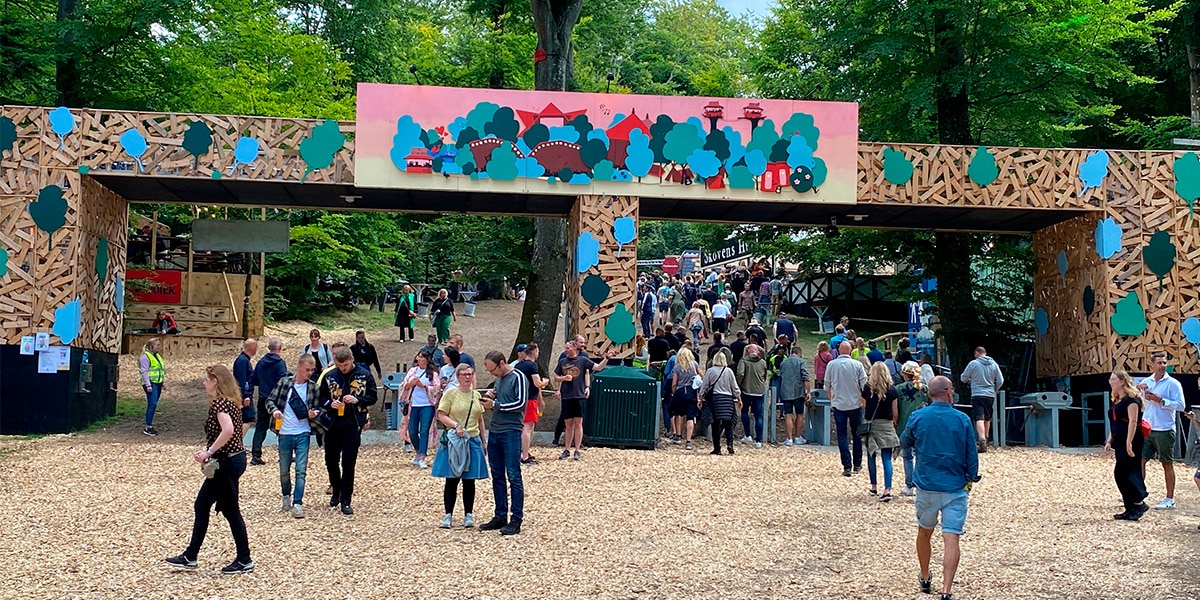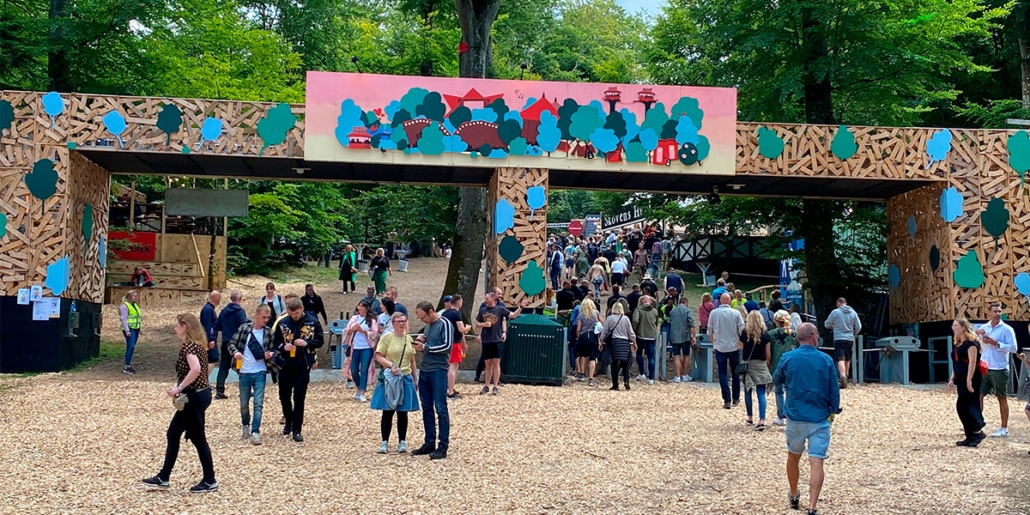 First year with Point of Sale at Løkken Koncert
Also for the Løkken Koncert, which is a one-day concert in July, Venue Manager was involved during the execution. Venue Manager has once again been responsible for Løkken Koncert's ticketing system this year, and as part of their CMP, hand-held scanners were used at the entrance to the concert. In addition, this year Løkken Koncert had chosen to replace the regular payment terminals with Venue Manager's POS in order to have a more stable and user-friendly system.
"We have never had such a good overview of our distribution of revenue and not least product groups – This is thanks to our use of Venuepos. All of our volunteers were enthusiastic about the system and the simple setup. We are very, very satisfied that we made the decision regarding the use of the system."
– Jens Sørensen, member of the concert committee and chairman of the bar committee at Løkken Koncert
User-friendly solution for volunteers
In addition, Venue Manager has delivered checkout solutions to a multitude of both large and small festivals and events, which have themselves been responsible for the processing with Venue Manager's POS checkout solution and payment terminals. For many festivals, volunteers play a crucial role in making it all run smoothly. That is why it is important that checkout solutions and payment terminals are user-friendly so that everyone can operate them without any problems. In addition, customers have had the opportunity to contact Venue Manager's support in case of any questions.
First year with Venue Manager's App
Also for Denmark's largest one-day festival, Rock Under Broen, Venue Manager had supplied POS in the form of checkout solutions and payment terminals. In addition, Venue Manager had been responsible for the development of the Rock Under Broen's app, where the festival guests could, among other things, get an overview of the venue and the music program as well as buy drinks. It was the first year that Rock Under Broen had chosen to use Venue Managers App, and sales of the app exceeded all expectations. The festival was held in beautiful surroundings under the New Little Belt Bridge, right down to the water with a view over the Little Belt.
"The collaboration with Venue Manager in relation to Rock Under Broen, has been impeccable. We have a setup that includes cash registers and an app that has been running without issue over 2 days. It has all been running stably and without any notable problems. The turnover figures on the app have been impressive and the users have had a good experience with the solution. On (for us) the 2 biggest days of the year, when there is so much else to look out for, it is incredibly important and reassuring for us that that part just plays."
–  Martin Beyer, marketing manager at Rock Under Broen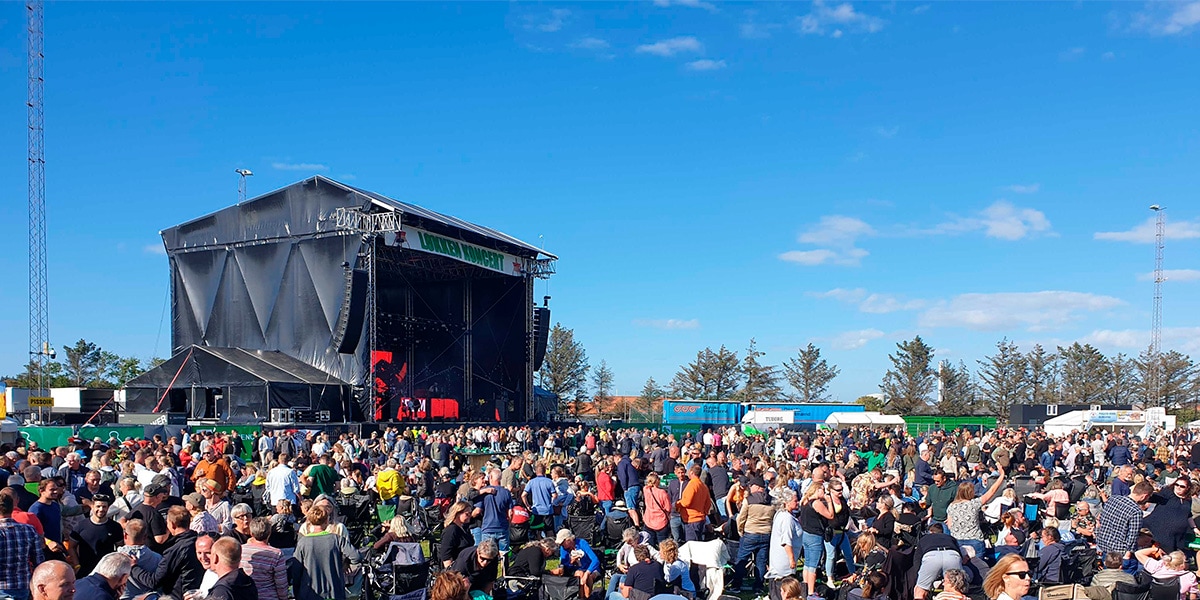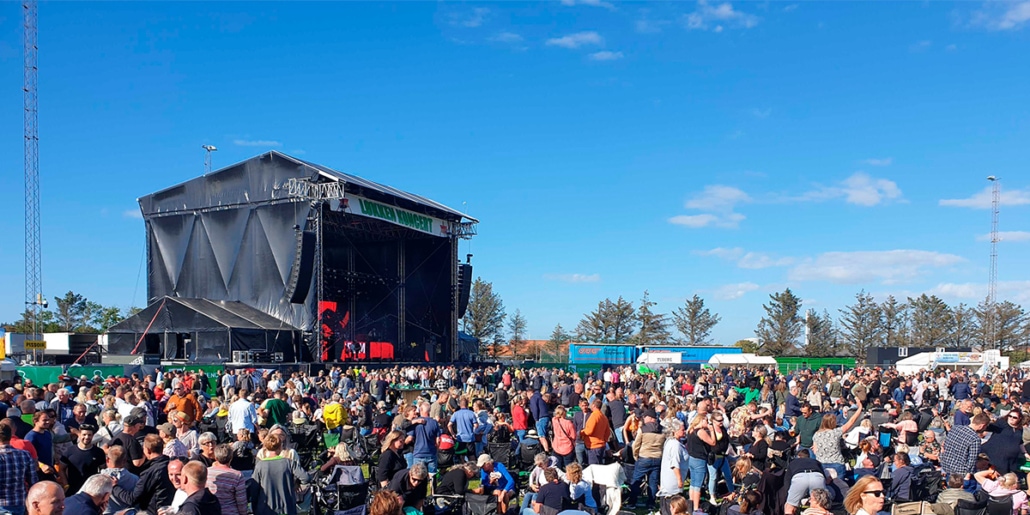 Busyness at the amusement parks
Of course, summer also means fun in Denmark's cozy amusement parks with family and friends, and once again Venue Manager has delivered solutions adapted to the customers' various needs.
Bakken is the world's oldest amusement park with approx. 2,300,000 visitors each year. This year, the park has started its 3rd season in collaboration with Venue Manager, which provides access control to the park. In this way, we can e.g. ensure that the correct number of clips are used when using your Mood Card or Tour Band around the park's rides.
One of Venue Manager's long-term partners is Fårup Sommerland, which so many other amusement parks have also had a busy summer. The park is visited each year by approx. 600,000 guests, and Venue Manager contributes both with a webshop, an app and a tool for displaying queue times on all rides. And there is no doubt that we at Venue Manager are proud of our North Jutland business partner, who has been voted Europe's best park for the second year in a row. In addition, this year the park has broken its previous visitor record from 2013, as over 656,000 guests have visited the park so far.